STAR Structure for Behavioural Interview Questions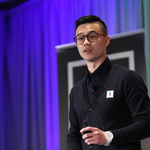 Updated by Justin Ling
STAR Interview Response Technique
The STAR interview response technique is a structured method for answering behavioral interview questions. These questions ask how you've handled past situations in the workplace (or projects at school, extracurriculars, etc. if you do not have work experience). As past performance can be a good predictor of future performance, employers ask these questions to assess if candidates have the competencies and experiences required for the job they're interviewing for. 
There are three steps to preparing for behavioral questions: Make a list of experiences and skill-sets needed for the job. Come up with one or two stories/examples that demonstrate your ability in each area Structure each story with the STAR method, breaking each example down with:
Situation: Describe the situation you were in, also known as the "backstory" — the who, what, where, and when.
Task: Provide more detail. What were you trying to accomplish? What was your role? Did you face any challenges? 
Action: What specific actions did you take? Focus on what you did, not what your teammates did!
Result: What was the result of your actions (specifics and quantifiable metrics)? Talk about what you accomplished, but most importantly, emphasize what you learned.
Each answer should be under 1.5, you'll find that painting a clear picture in a concise and structured manner will help portray you as a results-driven, well-versed candidate.
Questions you can answer with STAR:
What is your greatest weakness? (when giving examples)
What is your greatest strength? (when giving examples)
What is your biggest achievement? (when giving examples)
Tell me about a time you worked with a difficult teammate
Tell me about a time you faced an ethical dilemma
Tell me about a time you failed
Tell me about a time you successfully persuaded someone to adopt your point of view