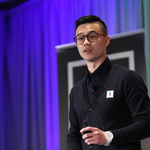 Updated by Justin Ling
In the Final round for Interviews at Credit Suisse (Hong Kong) Sales & Trading Internship interview.
There are 3 Interviews, 30 minutes each:2 Technical, 1 Behavioural 
Technical interview:
Your interviewer will have access to your EquitySim (finance.equitysim.com) public portfolio. 
The interviewer may look at your portfolio and ask you questions on decisions you've made. Make sure you are familiar with what your public portfolio looks like. 
note: you can still make edits to this, so feel free to before you are interviewed.
 Please ensure your strategy section is filled out:
Tips: 
You will want to speak to your outlook on the Market, and global events and why this has driven you to make the decisions within your portfolio.
You'll want to talk through your learnings in the challenge, so review your trades. 
Remember, the interviewer is less interested on if you've made money, but to understand your thought process and how you've learned from the experience. Make sure you can speak to your decisions and learnings clearly.
For your answer to: "pitch me a stock" make sure you are holding this stock in your portfolio. 
A great structure to follow here is: What does the market think ; versus what do I think? This showcases you are aware of how the consensus feels, and that in order for you to profit you need to take a different view, and be right. 
I will send individual comments on each of your portfolios in discord.
Behavioural interview:
During the application process, you would have had to complete a personality test, this test will be used in the behavioural interview process. 
Please make sure you've completed the Credit Suisse Hong Kong application: https://tas-creditsuisse.taleo.net/careersection/campushidden/jobapply.ftl?job=131239
What to wear:
This matters. The goal is to come across clean, professional and put together. The dress code for the interview is: "business formal"
Fit:
One of the most important parts to your outfit is the fit. You want to make sure all your clothing fit you almost perfectly. Not too tight, not too baggy.Take the time to try out different outfits and search for the right fit.
Colours:
For dress shirts & blouses: stick to white or a lighter blue.
For suits / jackets: stick to black, grey, and navy blue
Ties (for men): You can show a little bit of personality here, and choose colours and patterns that stand-out more.
You want to use a Windsor knot, learn to tie one here: https://www.youtube.com/watch?v=xAg7z6u4NE8
You don't need to spend a fortune on your clothes, but it is a worthwhile investment to spend a bit of money on at least one professional outfit. 
Put in the extra effort to iron your clothes, so you look crisp in your interview.  
If you're not sure if you have the right attire, go out this weekend and get something! You can message me through discord, if you need a second opinion. 
After the interview 
Remember to send a thank-you email. Keep it short, but personalized.