How to start testing multiple strategies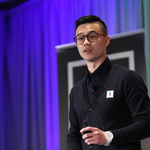 Updated by Justin Ling
You can hold up to 4 different portfolios at one time, and delete portfolios you no longer need.
One of our goals at EquitySim is to help people experiment in the Financial markets. We've looked for the best ways to create an atmosphere where users will take their decisions seriously, but also a risk-free place that encourages creativity.
One feature that can help do this is the "Multiple portfolios" feature.

CAUTION: If you are in a Challenge or Classroom, deleting your portfolio will remove you from this. If there were a fee associated with joining, you'd have to pay that again. 
Experiment outside of your Challenge to ensure the challenge reflects your best ideas. 
Note: If your Challenge has requirements, actions executed in portfolios outside of that challenge will not count towards the Challenge requirements.

For additional learnings, you might want to reference these articles:

How do I choose a stock?
How do I learn to invest all my money