Showcasing your work on EquitySim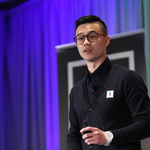 Updated by Justin Ling
You've put significant work into your learnings on EquitySim. We've developed a way for you to showcase your work to generate connections and potential job opportunities.
For each of your portfolios you can turn on the "Live" function, which generates a link to your portfolio as it changes. 
How to get your Live Portfolio Link: 
1) Click Edit under your settings:
2) Make the portfolio 'public,' and you can copy and paste this link in your resume. 

3) Copy and Paste the link into your browser to view:
Sharing your Portfolio on Social Media: 
Linkedin: Highlight your experience and get spotted by recruiters

Twitter / Instagram: Take a screen shot of you portfolio (like I've done above), post it with the link and these hashtags: #equitysim #beyondtheresume
We're also encouraging employers to use those hashtags to scout for talent.
Adding your EquitySim Experience to your Resume: 
There are many employable skills that you put to the test while using EquitySim. Framed in the right way this can be a great showcase piece on your resume. Especially if you've joined a sponsored challenge.
We've designed a template to showcase your EquitySim experience. 
Here's a sample:
You can use the same template, just change what's in red, and the portfolio link.
Note: Make sure you hyperlink your Public Portfolio.

Check out this guide for more resources on how to build your resume:
https://intercom.help/es-support/en/articles/3341836-designing-a-standout-resume
Let us know how useful you thought, by voting below. Feel free to leave comments. Be brutally honest.  
This was so we know how to improve and continue providing great content to you in the future.