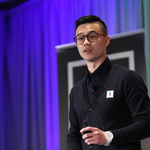 Updated by Justin Ling
What is it for? To evaluate your skills while learning from the EquitySim community.
Access the Leaderboard page from the left-hand navigation: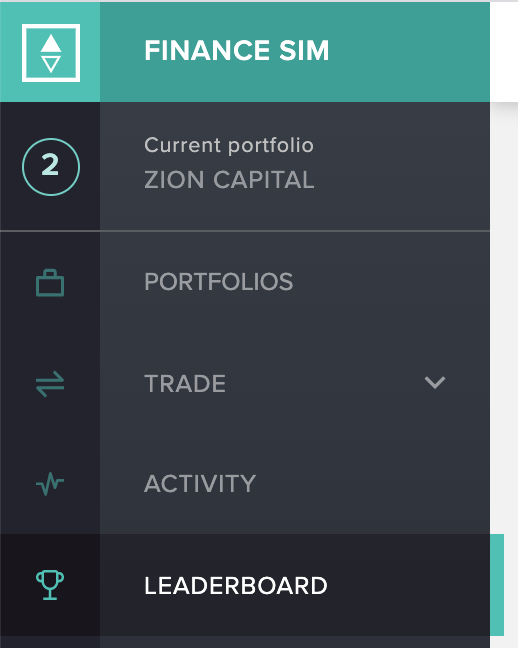 Sharpe Ratio Calculation
The leaderboard is based on an industry-standard metric called Sharpe ratio used to evaluate professional portfolio managers. This section shows you how the metric is calculated.

Toggle between different leaderboard views (1 week, 1 month, 3 month, 1 year).
Learn more about Sharpe Ratio: What is Sharpe Ratio?
Leaderboard
Displays the current rank of all public EquitySim learners.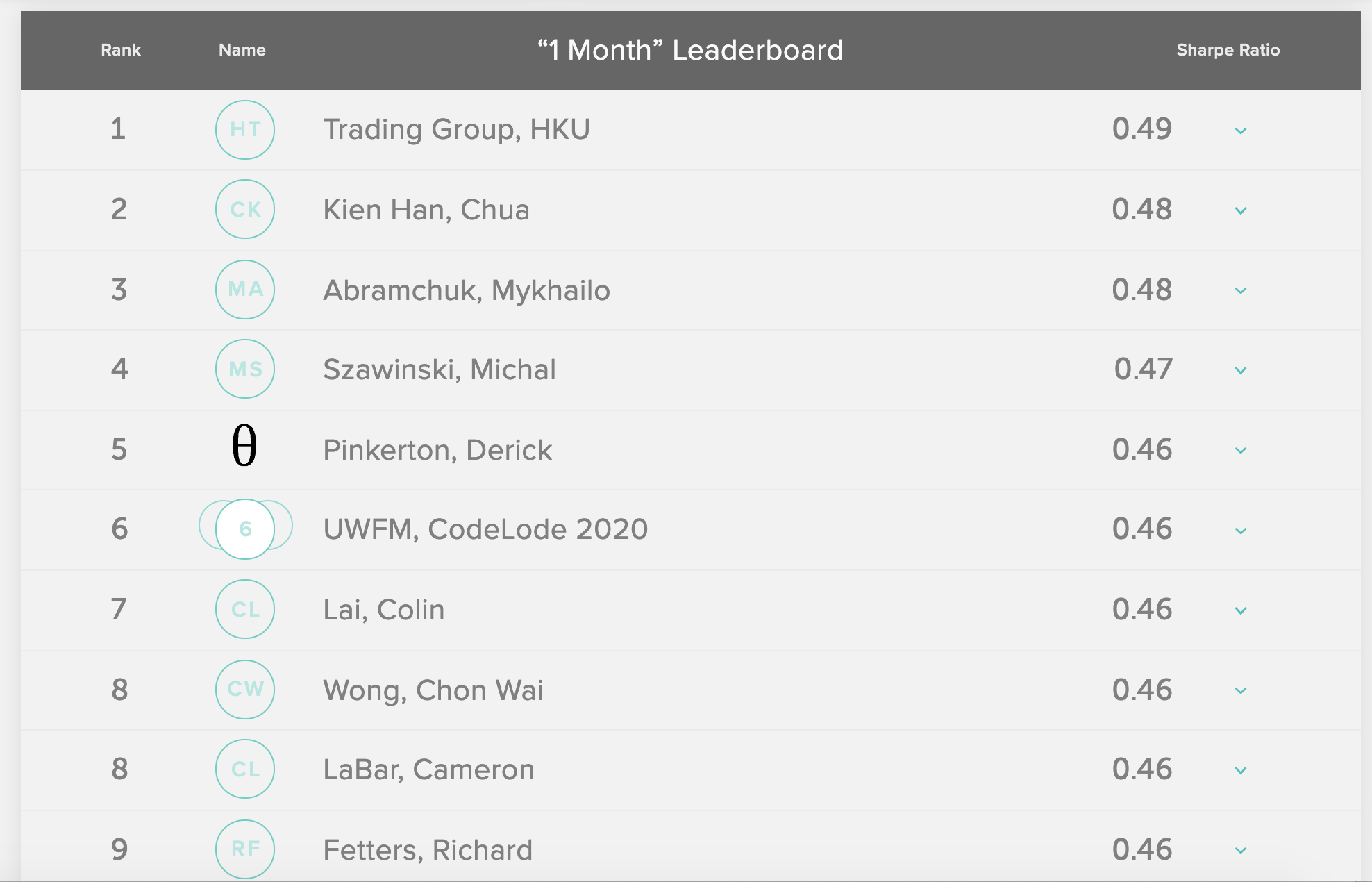 Strategy View
Check out what the top performers are doing by clicking on their name.