Case Study: 2019 Credit-Suisse Results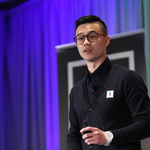 Updated by Justin Ling
We've partnered with Credit Suisse since 2016 to innovate the recruitment process, and in 2019, they leaped with us to launch our latest product innovation: Learning Challenges.
EquitySim: Learning Challenges
EquitySim is an online simulation where candidates are given $1M in virtual currency and learn principles of investment for three months. Employers sponsor these experiences known as "Learning Challenges."
Learning Challenges give employers a way to invest in their talent, as well as attract and identify from diverse pools that would otherwise be inaccessible to them. 
Here's how it works:
Credit Suisse: Sponsored 1,300+ Learning Experiences
Credit Suisse shared its Challenge link across Facebook, Linkedin, Instagram, Handshake, Yello, and Glassdoor. 
We generated 10,000+ site visits to the challenge and 1,300+ registered.
Additionally, 250+ People spent more than 4-5 hours a week playing the learning challenge. More time than the average person spends on Netflix!
Recruitment Results: 11/15 Finalists Receive Offers 
From this pool, we chose 15 finalists who would jump to final round interviews with Credit Suisse.
Our 2019 finalists accepted internship positions at: 
Credit Suisse (7 finalists)
Morgan Stanley (2 Finalists)
JP Morgan (1 Finalist) 
Goldman Sachs (1 Finalist) 
Business Benefits: Achieving More with Less
How did challenge finalists measure against the standard recruiting process?
EquitySim offer rates are 87% higher than pure Resume Screening
EquitySim offer rates are 20% higher than combined Resume & First Round Interview Screening
Conclusion: EquitySim provides more accurate recommendations that translate to more efficient use of interviewing time.  
Candidate Testimonial
Most importantly, candidates enjoyed the experience. They saw this as a fun game, rather than a test they needed to stress over to apply. Here's what they had to say: