Helping Fortune 500's hire diverse talent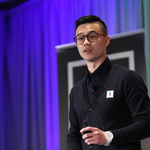 Updated by Justin Ling
EquitySim creates educational experiences that are engaging and scalable, for undergraduate students. We evaluate candidates throughout the learning process, to identify top talent that can be fast-tracked in your existing recruitment process.   
Core business problem: How can Fortune 500's hire better junior talent? 
Our answer:  By attracting high-aptitude learners from diverse backgrounds ("Hidden Talent")

Organizations are already placing greater value on the diversity of thought within their candidate pools. We see HR teams being instructed to hire talent pools with mixed perspectives, versus the traditional method of looking for a specific mould. The issue is, a systematic and rigid recruiting process leads to a homogenous pool of winning candidates. 
For the largest organizations that have widely known recruiting processes, this problem is greatest. There is a certain type of candidate that is dead set on securing an opportunity at your firm, and they have intensely studied the answers to the recruitment process, and greatly stand out. It makes perfect sense that the hiring classes are made mostly of these types of candidates. However, years of this type of systematic hiring compound and lead to groupthink, and a lack of innovation across the industry. 
We have labelled these candidates "Optimized Talent".  While those candidates that have the ability to succeed in your firm but are not so deadset on the role are known as "Hidden Talent".  We see a need for a healthier balance between Optimized and Hidden Talent, and an immense opportunity in helping organizations grow their pools of Hidden talent. 
Optimized Talent vs Hidden Talent
Optimized talent: knows that they want to work for your company and for a specific role. They have figured out the process, and have optimized themselves to fit the perfect mould. They are polished and know your entire recruitment process, and the questions you are likely to ask. They have very similar profiles to the majority of the candidates you usually hire, and many are friends with current people in your organization. 
Pro's: 
It is safe to hire this candidate, they fit a mould that has worked in the past 
It is easy to spot this candidate 
These candidates are in your existing hiring pool
These candidates have a high likelihood of accepting your offers.
Con's: 
Groupthink - you end up hiring similar mindsets year after year, as well as a similar mindset to your main competitors
It is easy for competitors to spot this talent, so this talent is highly competitive to recruit  
Hidden Talent: Hidden talent comes from a mixed bag of backgrounds. They are highly curious and very strong learners. They have the potential to be strong performers in any industry but are missing some education to translate what they have to compete with "Optimized talent" in the recruitment process. 
Pro's:
Increased diversity / Reduced groupthink 
Harder for competitors to find 
Exist in a much wider pool of candidates 
Con's:
These candidates are difficult to find, and most of them are not even applying to your job postings
Candidates require additional education to 
Many candidates are not in your existing pool, so additional effort is needed to reach them. 
If firms are serious about achieving diversity of thought, they need to create programs that can properly attract Hidden talent.  
How can we build a process that attracts Hidden Talent? 
Design a more inclusive application process (larger candidate pool)
Provide high-quality open-source educational content (pre-hire skill-building)
Utilize a fair and transparent evaluation process (skill-based hiring) 
A better junior recruiting process leads to better talent, a lesser need for training, and increased retention over time. 
Our Solution - Digital Learning Simulations 
At Equity Inc, we help Fortune 500 develop simulation learning experiences designed that anyone from any background can join. They are scalable, can handle large cohorts of students (up to 5,000), and can last between 3 months to 1 year. 
These learning experiences are directly related to the jobs that the firm is looking to hire and help build the skills necessary to succeed in the role. 
We are able to help the firm evaluate candidates throughout the learning process, identifying high-aptitude talent that can be fast-tracked in your recruitment process. 
Credit-Suisse Case Study (2019 - 2022)
We worked with CS's Sales + Trading division, for their APAC division. 
We built a trading simulation that allows candidates to trade real-time securities with virtual currency. Candidates spent 4 months learning how to invest and trade and applied their skills directly in the simulation. Candidates would meet each other virtually and exchange strategies and ideas.
We implemented a ranking system, that measured a candidate's ability to build a diversified portfolio, manage risk-return ratios, and their general engagement with the simulation. This ranking was updated in real-time, so it was clear to candidates how they were performing in the process. 
Results: 
3,000 candidates participate in the simulation experience every year. 
50% of Credit-Suisse's APAC trading interns are hired through the simulation experience every year. 
Credit-Suisse has continuously renewed contact with us (using their simulation experience 4 years in a row).
Watch this candidate testimony video: https://www.youtube.com/watch?v=pJ7MUMj2osE&t=10s&ab_channel=EquitySim
Interested? Next Steps
If you are interested in chatting more about how EquitySim might help you with your recruitment needs, please feel free to connect with me: at justin@equitysim.com, or via LinkedIn: https://www.linkedin.com/in/linktojustin/