Interview Prep: What to wear
Interview Prep: What to wear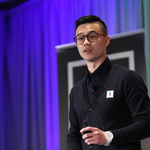 Updated by Justin Ling
Attire
This matters. The goal is to come across clean, professional and put together. The dress code for the interview is: "business formal."
Fit
One of the most important parts of your outfit is fit. You want to make sure your clothes fit your body almost perfectly. Not too tight, not too baggy. Take the time, and try out different outfits in search of the right fit.
Colours
For dress shirts & blouses: stick to white or a lighter blue.
For suits/jackets: stick to black, grey, and navy blue
Ties: You can show a little bit of personality here, and choose colours and patterns that stand out more.
You want to use a Windsor knot, learn to tie one here: https://www.youtube.com/watch?v=xAg7z6u4NE8
You don't need to spend a fortune on your clothes, but investing in at least one professional outfit is worth it. Put in the extra effort to iron your clothes, so you look crisp in your interview.