Recording your Strategies and Rationales
Recording your Strategies and Rationales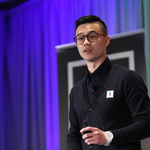 Updated by Justin Ling
To make the most of your learning experience, you'll want to keep track of your strategies and rationales. Here are some easy ways to do so:
Document your Portfolio Strategy:
This is an overall strategy that you are following. You can change this over time, so it doesn't matter if your strategy isn't that sophisticated. Writing some strategy is better than none. 
Trade Rationales 
After each trade you'll be prompted to fill in your rationales. Here's a good opportunity to capture what you're thinking. You don't need to fill in a rationale for each trade, but make sure you fill in for some.
If you decide to do extensive research on a few companies, here's a good place to showcase your work.

Reviewing your Rationales
You can review your rationales in your 'Activity Tab.' 
Go back periodically and review how your thinking and strategies have evolved and improved. Look back and see how certain ideas turned out, what worked? What didn't? 
You can export this information into excel for further analysis: