How to read impact on diversification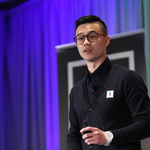 Updated by Justin Ling
With each investment you add to your portfolio, we calculate how your diversification is impacted. This gives you feedback on how to make improvements to your portfolio.
Diversification
Spread the risk you are taking across different types of investments to maximize your diversification score. The score is out of 100.
Exposure
Exposure displays the weight this investment has in your entire portfolio.
Note: A general rule of thumb is to keep the exposure of one particular investment under 10%.
Diversification Breakdown
Each investment on EquitySim has the attributes: Asset Class, Industry, and Region. You'll want to choose investments that have different combinations of these attributes.
Asset Classes
An asset class is a grouping of investments that exhibit similar characteristics and are subject to the same laws and regulations.
There are 5 types of Asset classes on EquitySim: Stocks, ETFs, Bonds, Options and Cash.
Hint: click the trade dropdown to explore other asset classes
Industry
An industry is a group of companies categorized by the particular kind of goods or services they produce.
Hint: Go to Trade > Stocks > Filter by Industry, to find investments from different industries.
Region
A region identifies the location that investment is primarily based.
Hint: Go to Trade > Stocks > Filter by Country, to find investments from different regions.