White paper: Simulation-based hiring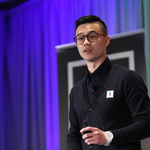 Updated by Justin Ling
EquitySim: Simulation-based hiring
Justin Ling | justin@equitysim.com | www.equitysim.com 
Abstract: This whitepaper provides an argument for using simulation hiring as a way to fix inequities in recruitment. It outlines some ways employers, educators and learners can contribute to changing hiring practices to build a future where the best talent is matched with the best opportunities. 
Opportunity: The hiring practices of the world's most influential employers have a significant impact on global education systems.
There is a need to change the current focus on pedigree, as it excludes a large pool of exceptional talent, and those within the pool are prioritizing gaming this system over developing their talents. 
Pedigree systems reward: 
High GPA: as GPA is mostly determined by test-taking, it encourages the development of memorization skills, and repetitive work, overly emphasizing skills that are not useful for today's economic output.
Wealthy families: while resources from a young age create polished, broad perspectives, comfort can create a lack of hunger and grit. Rewarding based on wealth overlooks a large pool of people who grew their talents by overcoming large adversities from a young age. 
These biases have compounded greatly over time, and a significant portion of the world's best talent is not utilized by the world's most influential employers.
Solution: We need employers to invest more consciously in education systems to ensure the future of productive talent.  
Bridging the gap: Simulation-based hiring
Simulation technology is a solution where there is no separation between the learning process and the assessment of the learner.
We define simulations as a learning environment where participants can test their aptitude in a field against real-world scenarios. The outcomes of actions should be similar to what would happen in the real world (on the job). The purpose of the experience is to provide accurate feedback loops to the learner so they can improve themselves. A good simulation is one where the more time a candidate spends in the simulation the more skilled they become. 
Simulations should have a way to track participant activity so that results can be used to measure the likelihood of success on the job. Some of this data should be objectively quantifiable. Simulation hiring is the use of these results to make hiring decisions. 
Case Study - Credit Suisse's Financial Markets Simulation for Sales + Trading 
We worked with Credit Suisse's Sales + Trading division to build a trading simulation experience that allowed candidates to trade real-time securities with virtual currency. Candidates spent 4 months learning how to invest and trade and applied their skills directly in the simulation. Candidates would meet each other virtually and exchange strategies and ideas.
We implemented a ranking system that measured a candidate's ability to build a diversified portfolio, manage risk-return ratios, and their general engagement within the simulation. This ranking was updated in real-time, so it was clear to candidates how they were performing in the process. At the end of the simulation, we interviewed the top-performing candidates to make hiring recommendations to Credit Suisse. 
Results: 
After working with Credit-Suisse APAC for 4 years, simulation hiring consistently made up 50% of their trading intern hires. However, while we made great strides within an industry that is so focused on pedigree, we were not able to get Credit Suisse to completely disregard the pedigree system. The firm opted for a balance of both.    
Building more Simulations for hiring
Any group of people with aptitude in a given field can build their own simulations and grow the adoption of simulation hiring. 
The concept of EquitySim was derived from what educators and student groups were already doing, hosting case competitions, investment clubs, and recruitment events. The purpose of this document is to organize stakeholders and initiatives into a collective framework in order to make systematic change. 
Simulation outline framework:
The key to designing a good simulation for hiring is to make an educational experience that is related to a specific job. The outcome is to help candidates build the skills necessary to succeed in this job and ultimately obtain the job. These are some questions you can use to guide your initiative: 
We are building a simulation for ______  job. 
A list of the main organizations that hire for this job.
The main skills needed to be successful in this job are:
The simulation will help students learn these skills:
The simulation will measure and rank students by: 
The simulation will be X days long. 
Financial Markets Simulation Example: 
We are building a simulation for Sales + Trading internships. 
The main organizations that hire for this job are: Goldman Sachs, JP Morgan, Morgan Stanley, Deutsche Bank, Credit-Suisse, Barclays, UBS, and Royal Bank of Canada 
The primary skills needed to be successful for this job: Passion for financial markets, quick decision making, investment pitching skills  
The simulation will help students learn these skills: 
Encouraging candidates to follow market news and translate news into trade ideas 
Meet each other to pitch trade ideas 
Make buy/sell Trading decisions 
The simulation will measure and rank students by:
Sharpe Ratio: the ability to make good risk /return decisions
Number of trades
Number of profitable trades 
Quality of written trade rationales   
The simulation will be 120 days long. 
Designing Simulation Experiences
We found that simulation experiences require 3 components to be successful: 
Curated Learning Library: Most areas already have developed video and text learning resources. Start by curating a collection of learning materials that your participants will need to succeed in your simulation. 
Real World Applications + Feedback Loops: This is the simulation part of the simulation. This is the outcome/ feedback that the student receives from their work in the simulation. There are many existing technologies, and games, existing, leverage these products in your simulation. 
Peer-to-Peer Participant Engagement: Match students in groups, or pair them to discuss their work in the simulation. This is a key element to creating high engagement within your simulation. Curious minds love meeting other curious minds.  
Simulation Hiring Framework
Simulation Rankings: Every hiring simulation should have an objective and quantifiable way to rank candidates in the simulation. Use these rankings to make a shortlist of which candidates you will interview. 
Internal Interviews: Research what it takes to win the interview process of the job. Emulate the same interview process, and interview your top-ranking candidates. To create a shortlist to deliver to employer partners. 
Candidate delivery: Send employers the list of candidates you've shortlisted. Ensuring quality is key to pushing the narrative of simulation hiring.
People / Organizations that have helped get us this far:
Co-founders: Alimohammad Basij, Raymond Mieszaniecs, Peter Wiebe, Blake Kehler  
Corporate Partners
Credit-Suisse APAC 
Royal Bank of Canada
Investors
University Ventures
Peak Ventures
500 startups